The Best Weight Loss Shakes of 2020: Complete Guide
Today we'll show you what to look for in a weight loss shake, what to avoid, and how the top five measure up.

Looking to lose weight? Then you've probably come across all kinds of dieting methods. Some are effective, others not so effective, and some are downright dangerous.
Arthur Berkowitz Senior Editor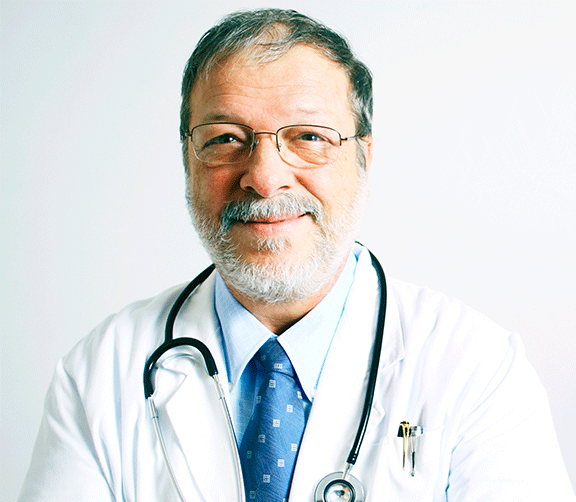 "Meal replacement shakes used with natural foods may be an effective tool for weight loss. Drink the right shake at the right time by following our guide."
Of all the diet techniques out there, one of the most effective ones is the meal replacement shakes method. By changing out a few meals a week with low-calorie alternatives like shakes, people can lose weight quicker than through general "healthy eating" alone1. But there's a problem.
Many of these meal replacement shakes are packed with fillers, low-quality ingredients, and sweeteners that can not only slow down your weight loss, but even cause unpleasant side effects that leave you feeling worse than before. That's why we've compiled this little guide to help people separate the good from bad, the healthy from the unhealthy, and ranked our top meal replacement shake picks so that you can make an informed decision before starting your meal replacement routine.

Why Meal Replacement?
Losing weight is a matter of making sure that you are taking in fewer calories than you expend. For some, that means heading to the gym or going for a daily run, without changing the amount of food they eat. For others, it means restricting their caloric intake. For the majority – and the best way to do it, in our opinion – is a combination of more physical activity and a reduction in calories.
To find the very best 5 meal replacement shakes, you can click here.
Losing weight by following a healthy, low-calorie diet is a long-term solution that some people don't have the patience for. Others, such as those who struggle with obesity, face potentially life-threatening health problems the longer they remain overweight. They need short-term solutions. For short-term weight loss, a substantial reduction in calories per day can help, but how do you make sure you do it without starving yourself?
The answer is meal replacement. Special nutritional shakes are formulated to contain a balanced mix of minerals, vitamins, protein, fiber, and enough calories to keep you full – though still less than a regular meal2. By replacing a meal a day with one of these diet products, people can make sure they're cutting calories while giving their bodies the nutrition they need to perform. By following this type of regimen, people can avoid the usual side effects of skipping meals, which include low blood pressure, irritability, mood swings, and malnutrition.
But not all meal replacement products are equal! While there are some that are high in quality, others are little better than milkshakes and candy bars3. But how do you make sure you don't pick the wrong one? We'll go through some of the things to look for – and to look out for.
Meal Replacement Shakes Can Help With The Following:
Cutting calories
Keep you feeling full
Give your body adequate nutrition
Promote muscle development
Aid in fat loss
Maintaining stable blood sugar levels
Help raise healthy metabolism

What To Look For In A Meal Replacement Shake
We've done a lot of research into meal replacement shakes, so we know what makes a good choice. Here are the top five things to look for:
High-Quality Protein, and Lots Of It
Protein is essential to any meal replacement shake. Not only does protein take longer to digest – keeping you full for longer – but it also provides amino acids that your body needs to break down and use for its core functions like making blood cells, fighting off sickness, and repairing tissues. Getting lots of protein can also stave off muscle loss and promote muscle tissue synthesis.
Not all protein is alike, though. Make sure you get good, quality protein from low-fat sources like whey isolate.
Click here to see 2020's List of top rated shake brands available on the market.
Contains Vitamins and Minerals
Eating food is about more than sating your hunger. A good meal replacement shake should give you the nutrition your body needs, and that includes a balanced mix of vitamins and minerals. That way you won't feel weak, sick, or unwell due to a lack of necessary nutrients.
Fiber
Fiber is another must-have. Fiber is known to keep your gastrointestinal tract running optimally, but did you know that it also helps with hunger? Fiber, like protein, takes more effort for your body to digest, meaning more fiber will keep you satisfied for longer. It also balances your body's population of gut flora, which aids in everything from digestion to immunity.
Low-Calorie
This might sound like a no-brainer, but you wouldn't believe how many calories are in many so-called "diet" shakes. Make sure that the shake contains no more than 250 calories per serving, otherwise you could be compromising your progress.
Money-Back Guarantees
If a product doesn't work for you, why should you pay for it? Sadly, many companies offer substandard or even zero money back guarantees. Offering refunds means they both stand by their product and have a commitment to customer satisfaction, both of which you want. Click here to see 2020's List of top rated shake brands available on the market.
Things To Avoid
Low-quality ingredients
If your body is a temple, don't pollute it with garbage. Low-quality protein sources contain less protein-by-weight and can have more fat in them, while plant-based ones (like pea and rice protein) contain incomplete amino acid profiles.
Artificial ingredients might help to extend the shelf life of a product, but they can come with side effects because your body is just not ready for them.
Auto-Charge Plans and "Free Trials"
Lots of companies out there will lure you in with "free trials" for their shakes, after which they charge your card monthly. This leads to headaches both for the company and the consumer, as no one wants to be charged without their express consent. Avoid these like the plague.
How We Rank Things
There are several different factors we take into consideration when rating diet products. Not only do we look at the ingredients and their quality, but also the company's customer service record, what customers are saying, and the product's overall bang for your buck.
By taking all these things into account, we make sure people get a full, complete picture of what they're buying. After all, what good is a product with great customer service is the product contains bad ingredients?
The 5 Best Shakes On The Market
Based on our own extensive research, the metrics provided by our Shake Reviews System, and consideration of numerous reviews by our Shoppers just like you, we've compiled a list of what we've found to be the top five products in this category, on the market today.
18 Shake New Formula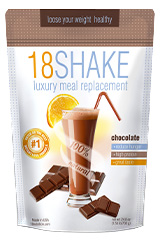 Buy Now >>Read Full Review >>
Conclusion
This brand made it to the #1 spot as the best meal replacement on the market for many good reasons.
It's incredibly well rounded and features a high quality protein blend, an appetite suppressing fiber, almost no sugar, and it's completely all-natural.
18 Shake is also backed by exemplary customer service satisfaction ratings and is recommended by a highly respected doctor who specializes in natural nutrition. The benefits can directly target the root cause of weight loss by increasing metabolism, suppressing hunger, and aiding overall health.
18 Shake is a truly effective meal replacement rich in vitamins and minerals that is potent enough to get rid of the last stubborn pounds, or help reduce excess weight. Their return policy was also top of its class – a comprehensive, 30-day, risk-free, money-back guarantee, proving the company stands behind its products. This was a huge advantage versus the competition, along with total effectiveness projections that rivaled any other supplement we found. All in all, 18 Shake is our #1 pick.
UPDATE: 18Shake has a promotion that includes a 70% OFF discount, free shipping and a free weight loss e-book.
Expiration day: 11/09/2020
OFFICIAL WEBSITE: 18shake-official.com
Vega One Shake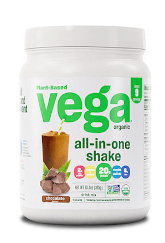 Conclusion
Vega One shake is good, but it has some issues.
It's sold at a high price and there have been many customer complaints about the taste. For many it was unpleasant to drink and that they couldn't stomach drinking it regularly.
It does have a high amount of protein and it's sweetened with healthy stevia, but better alternatives exist that were rated much more favorably by customers.
Yoli Shake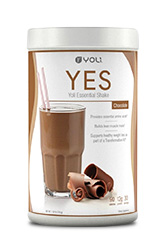 Conclusion
This brand does have a quality whey protein and its ingredients are all-natural, but it's very pricy and not well rounded enough to provide sufficient quality. In fact, the nutrients it does have is low and not enough to be a satisfying meal replacement.
Though its 2 patented ingredients sound impressive, they're flawed since one is not proven to be effective, and the other is unnecessarily expensive.
The expensive price tag doesn't reflect the overall quality, as its hunger blocking value is low. There is other more affordable and better quality alternatives available now.
Isagenix Shake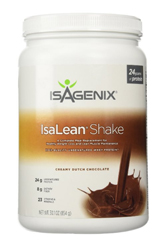 Conclusion
It's been reviewed favorably for taste and its selection of flavors, but customers often reported not feeling satiated even though it has 240 calories.
There's an incredibly high amount of sugar and calories added, which isn't helpful for weight loss. The sugar added is also from fructose, which can lead to unwanted side effects and an increased risk for obesity.
Much better options are available that feature more wholesome ingredients for weight loss at a much cheaper price.
Shakeology Shake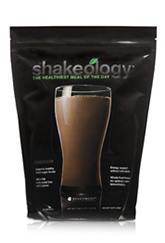 Conclusion
Shakeology is marketed well and there are a lot of impressive videos offered that try to show how useful it is.
The main issues are that there's a potentially harmful kind of sugar, it's one of the most expensive meal replacements available. Customers haven't reviewed this brand favorably in terms of overall quality and customer service.