We must admit that iPhone X is the hottest iPhone brands on the market nowadays. But speaking of which brand has the largest user numbers, it must be iPhone 6s and iPhone 6. This brand device comes with reasonable price and rather good experience, but also has its shortcoming. Some people complained that their iPhone 6 stopped working suddenly or after iOS update. Others also encountered many other problems. Today, let's talk about the most frequently asked problems of iPhone 6/6s and their possible solutions.
iPhone Won't Turn on or Charge
iPhone 6 won't turn on after iOS 11 update, water damage, battery dies or being dropped is one of the most complained issues. The reasons for this problem usually relates to software crash or hardware problem. Try the solutions listed below:
1. Check the USB Cable and Charger
If iPhone dies after battery drying out, you can charge it for a while and then try to restart it again. However, if you failed to turn on the device, there might be something wrong with the charging cable. Use another charger or USB cable.
2. Check Physical Damage
Some people cannot turn on their iPhone 6/6s after dropped or water damage. This can be a pretty severe issue as some hardware or fittings might stop working. Go to the Apple store to change a new one or repair it.
3. Force Restart iPhone
Press and hold down the Sleep/Wake button and the Home button at the same time for seconds until you see the Apple logo appears on the screen.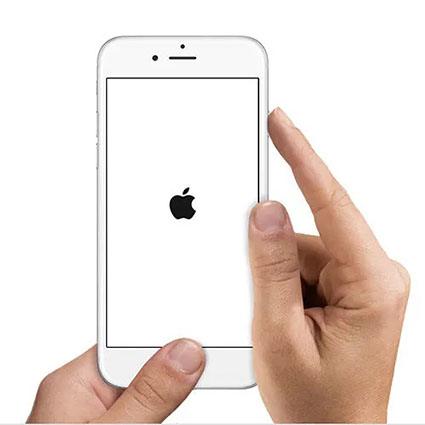 iPhone 6 Wi-Fi Problem
iPhone not connecting to Wi-Fi? Always gets poor network connection? It's time to get rid of this problem once and for all. Here are the troubleshooting tips you should have a try:
1. Turn off Wi-Fi
Got to Settings -> WLAN, then tap on the icon to turn it off. Then you can turn it on after seconds to check if it works.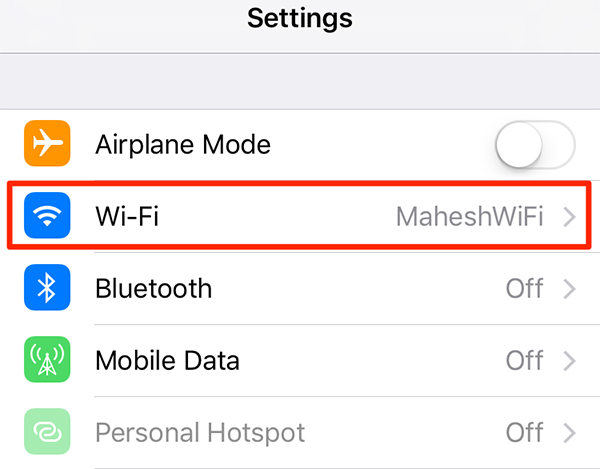 2. Turn on Airplane Mode
Go to Settings, enable Airplane Mode. Disable it after 10-15 seconds.
3. Restart iPhone
Press the Power button to slide iPhone off. Wait seconds and press the Power button to turn it back on.
4. Forget Wi-Fi Network
Tap on Settings -> Wi-Fi, and then tap on the Wi-Fi name you are using that causes problems. Click "Forget This Network". To join the network again, click on it and enter the password.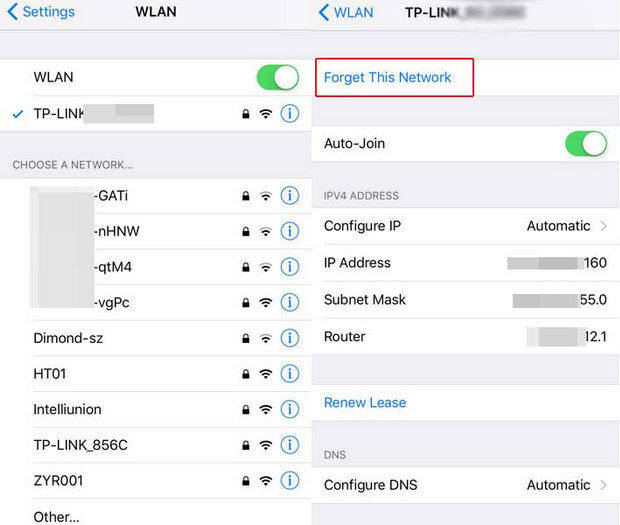 5. Reset Network Settings
Go to Settings -> General -> Reset -> Reset Network Settings.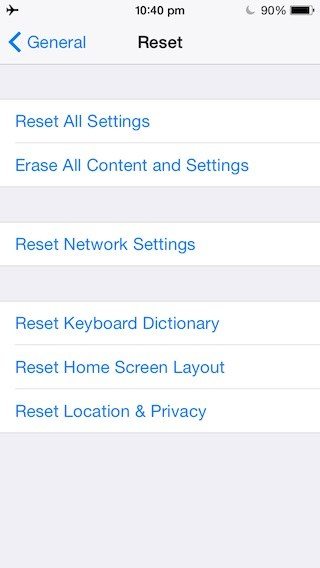 Also read: 5 Best Ways to Fix WiFi Not Working on iPhone
iPhone 6/6s Black Screen
Another major problem on iPhone 6 is the screen death issue. iPhone black screen and won't turn on/with spinning wheel/Apple logo etc. are all the common scenarios. Battery lack, software glitches and physical damage can all lead to screen death. You can try to:
1. Force Restart iPhone
2. Charge iPhone
iPhone screen black is the signal of battery dies. So charge your iOS device for a while and reboot it again.
3. Repair iOS System
As we've mentioned above, iPhone screen death can be caused due to software issues. Thus, the most effective way to fix it is repairing the system. Here we recommend you to try an easy iOS system caring tool called Tenorshare ReiBoot. This software is an expert in fixing many iPhone screen stuck issues, like black screen, blue screen, Apple logo screen etc. More amazing thing is, unlike iTunes restore, all your previous data will be kept untouched.
Download and install the software on your PC or Mac, run the program and connect iPhone to computer.
Once the device is detected, click "Fix All iOS Stuck" and you'll see an interface like below: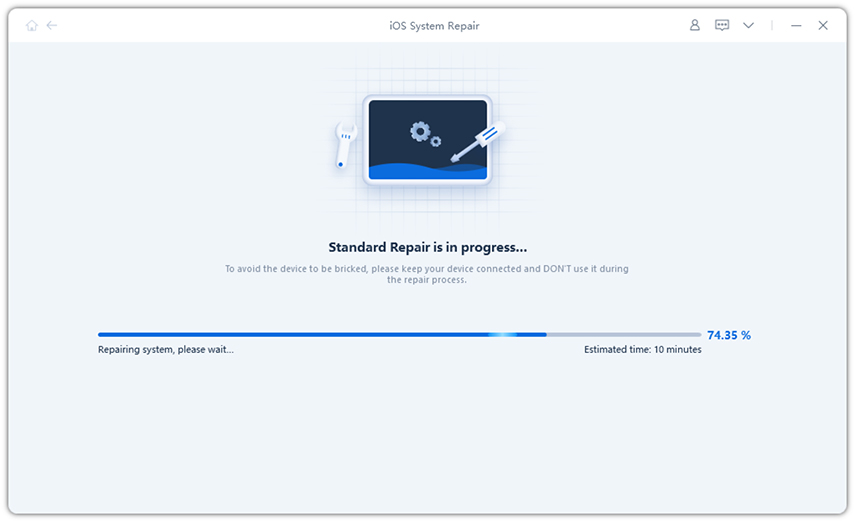 If you have updated to iOS 11, click "Fix Now (All iOS 11 Stuck)" to download the latest firmware package.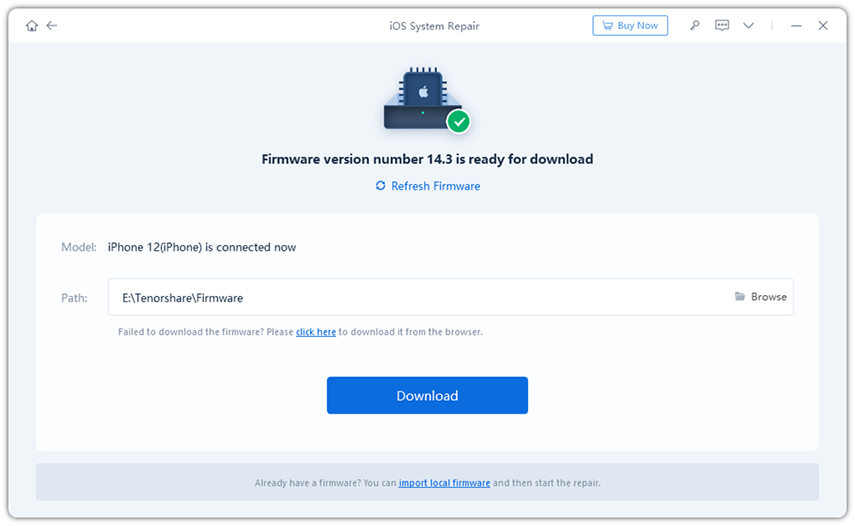 The downloading process can be done in minutes. Then you click "Start Repair" to fix black screen issues on iPhone 6/6s (Plus) completely.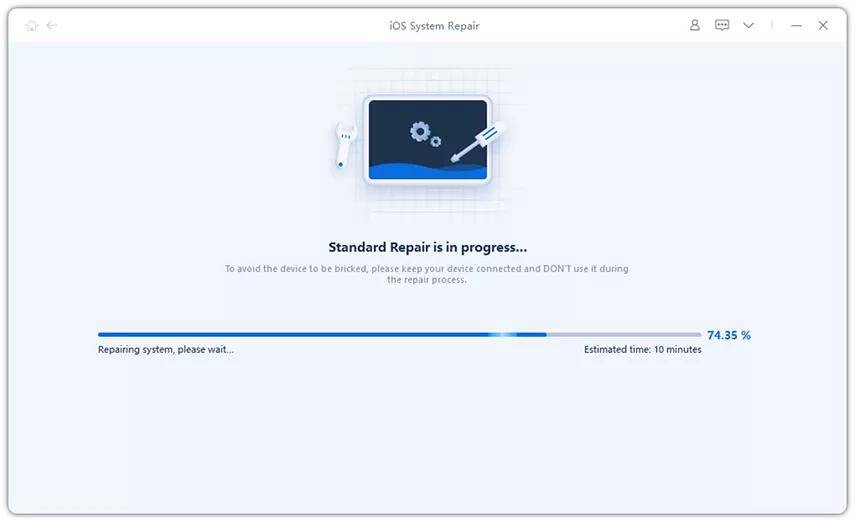 4. Restore iPhone in iTunes
Well, sometime when iPhone have been damaged severely, iTunes restore may be the last resort. But do remember this method will erase everything on your device, previous backup should be made. Connect iPhone to computer and run iTunes, click "Restore" button once it is recognized.

iPhone Not Ringing
Supposing someone is calling you for an urgent thing, your iPhone just not ringing or vibrating at all. It must be troublesome if the calls are very important. You can check the following tips to get this issue fixed.
1. Turn off Silent Switch
If you have turned on the silent switch, your iPhone will not vibrating or ringing when someone calls you. Turn it off from the left side.
2. Turn off "Do Not Disturb" Feature
Sometimes the "Do Not Disturb" is on but people just don't realize it. To turn off this feature, go to Settings -> Do Not Disturb; make sure "Manual" and "Scheduled" are both off.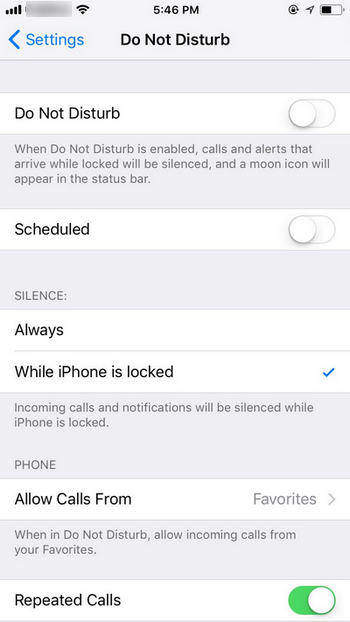 3. Increase the Volume
For some older iPhone 6 devices, the volume may be low when it rings. So just press the volume up button to increase the volume.
4. Check Headphone Mode
Sometimes iPhone not ringing when stuck on headphone mode, it also. Thus you need to check and get iPhone out of that. Check How to Fix iPhone Headphone Mode Stuck.
iPhone 6 Battery Drain Fast
I've seen a lot of people complain their iPhone batter draining quickly after iOS update, battery replacement or all of a sudden. There are too many reasons for this problem, such as overcharging, temperature change, software bug etc.
1. Monitor Running Apps
Go to Settings -> Battery to check which app is consuming battery much. You can either quit that app or uninstall it if you don't need it.
2. Turn down Screen Brightness
Go to Settings -> Display & Brightness; adjust the brightness slider to turn down the screen brightness.
3. Turn off Wi-Fi and Bluetooth
Sometimes people may forget to turn off the Wi-Fi or Bluetooth when they are not using. Then the device will keep connecting to network or searching for device to pair. Turn off Wi-Fi and Bluetooth by swiping up from the Home screen.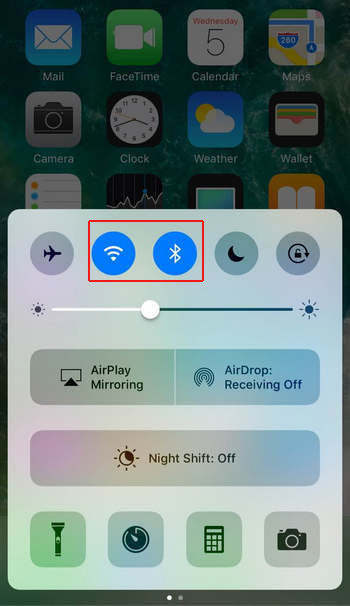 Also read: Top 8 Tips to Save Battery Life on iPhone 6s/6
iPhone Touch Screen Not Working
Touch screen not responsive is another bug that occurs frequently on iPhone, especially for those who have installed the latest iOS. It happens when the physical part of iPhone's display that processes touch stops working. You can try some easy tips listed here
1. Keep fingers and screen clean
2. Stop wearing gloves
3. Remove screen protector
4. Charge iPhone with the original charger
5. Restart iPhone
For detailed guide, please check How to Fix iOS 11 Touch Screen Doesn't Work
iPhone 6 Flashlight Not Working
Flashlight won't turn on or as bright is also reported by some users. Actually, flashlight not working properly on iPhone is not always related to some hardware damage. You can try the easy solutions before going to change a new one.
1. Force Restart iPhone
2. Turn off LED Flash Alerts
Take a look in Settings > General > Accessibility and make sure LED Flash for Alerts is turned off.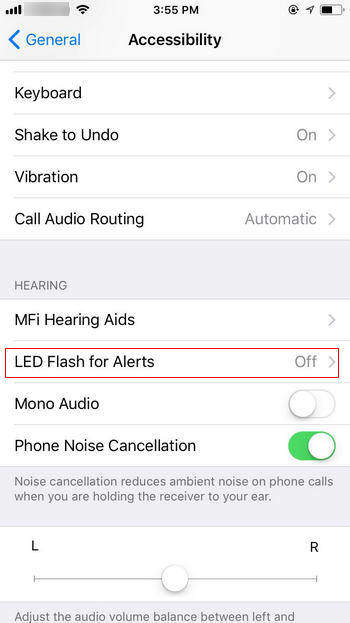 3. Uninstall Related Apps
Sometimes this issue can happen because some apps that using flashlight improperly. Search through the app that may causing the problem and uninstall it.
iPhone App Keeps Crashing
Apps crash on iPhone 6/6s happens a lot after a new software update. Just like the recent iOS 11.3 update, many users reported their Facebook, WhatsApp, Twitter and other apps quitting out frequently. If you unluckily encountered this issue, you can try the solutions here:
1. Quit and Restart the App
This can be the simplest way for every users to fix this issue. Just double press the Home button and find the apps running improperly, swipe it up to close.
2. Restart iPhone
Restart your iPhone and launch the apps again is also a choice if the first solution failed to help.
3. Delete and Reinstall App
However, if you are in a severe situation and the apps still stop working, tap on it to delete it and then download and install from App Store again.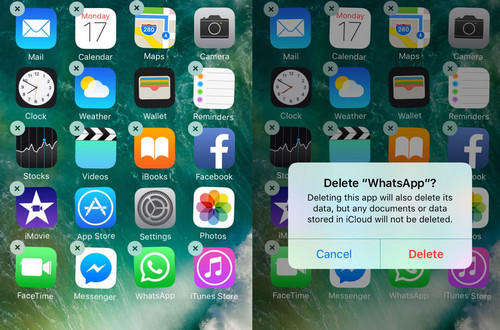 AirDrop Not Working iPhone 6s to Mac
AirDrop is a useful feature to share files between iPhone and iPhone or iPhone and Mac. However, sometimes when you turn on AirDrop, you cannot pair it with another device. Network issues and software bug are the top reasons for this problem.
1. Check Wi-Fi and Bluetooth; make sure they are working properly.
2. Reset network settings and have another try.
3. Go to Settings -> General -> Software Update to install latest software update.
Unable to Update iPhone 6/6s Software
When a new iOS version is available, you'll get notification on your device. But some iPhone 6 users said there's no update available on their devices. Some said the update is available but they cannot finish the update. The reasons for this issue can be unstable network, not enough storage space; Apple's service is overloaded and so forth. To update iPhone successfully, you can:
1. Delete the iOS Beta Version
If you have installed a beta version, delete it before installing the new update from Settings -> General -> Profile. Tap on the beta profile and delete it.
2. Check Wi-Fi Connection
A failure update can be caused by poor network, make sure your iPhone is connected to a stable network.
3. Free Up Space on iPhone
If there's not enough space on your iOS device, you may not be able to download the update successfully. You can clean the storage by deleting some large files or apps on iPhone.
iPhone 6/6 Plus Not Syncing with iTunes
When you want to syncing iPhone in iTunes to create a backup, the process just won't begin. This problem can be related to both iTunes and iPhone. You can try to:
1. Quit iTunes and launch it again to have another try.
2. Update iTunes to the Latest version.
3. Reboot iPhone and computer.
4. Try a different USB port or cable.
For more iPhone syncing solutions, please read: How to Fix iPhone won't Sync with iTunes
iPhone 6/6s Overheating
We've heard iPhone hot issue for a long time and most of know it is related to the battery. When the CPU is revved up to a certain percentage, iPhone will become hot and sometimes the screen even turn off. To prevent this situation from happening, you are recommended to:
1. Close the running apps on iPhone.
2. Turn your iPhone off and then turn it back on.
3. Go to App Store and tap on "Updates" to update all apps.
4. Uninstall some high CPU occupied games and apps.
5. Go to Settings -> General -> Software Update to update iPhone software.
This article can be a full guide for iPhone 6/6 Plus/6s/6s Plus problems and solutions. I hope you have found the one you were looking for and fixed the problem successfully. If you think this post is helpful, don't forget to share it with your friends.